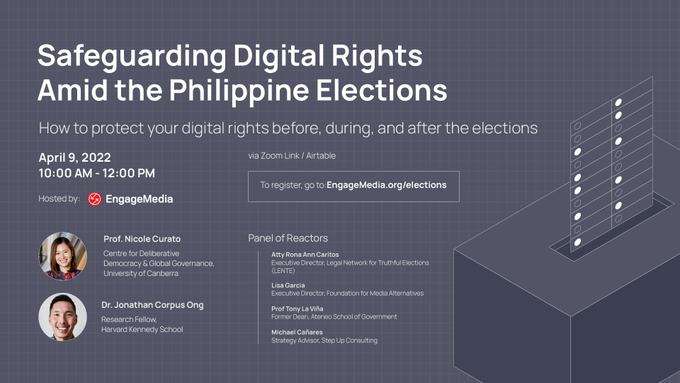 On April 9, Engage Media is organizing an online event titled "Safeguarding Digital Rights Amid the Philippine Elections".
Prof. Nicole Curato and Dr. Jonathan Ong will share their insights on online disinformation, trolls, influencers, and other digital threats to democracy.

Panel reactors include Atty. Rona Ann Caritos of LENTE Philippines, our very own Liza Garcia, executive director of FMA, Prof. Tony La Viña and Michael P. Cañares, strategy advisor at StepUp Consulting.
To register for this free event, sign up at https://engagemedia.org/elections