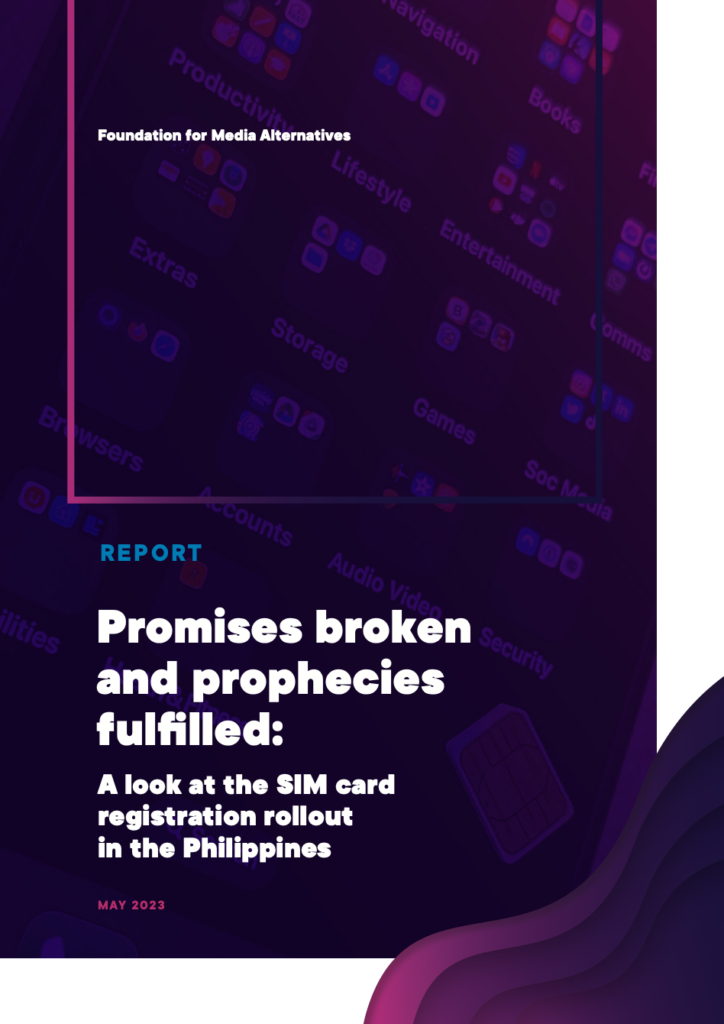 The public's concerns about the mandatory SIM card registration's pitfalls immediately surfaced soon after it took effect. Technical glitches marred the first days of its rollout, while news of data breaches in government agencies cast further doubt over the law's effectivity. As the mandatory registration continues despite several challenges, the Foundation for Media Alternatives looks into the law's implementation to assess its impact since it has been enacted.
This report is a follow-up to a 2018 briefing paper published by FMA regarding mandatory SIM card registration. Released months after the rollout of the SIM Card registration system in the Philippines,
it investigates how the measure is faring in relation to its promised benefits, as well as the risks and dangers its opponents have consistently warned about.
DOWNLOAD: Promises broken and prophecies fulfilled: A look at the SIM card registration rollout in the Philippines