How to respect privacy and free expression as a tech SME in the Philippines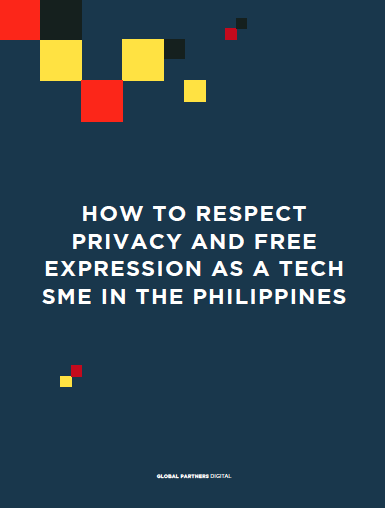 The privacy and free expression of users should be fundamental considerations for any business – especially in the tech sector. For one thing, these rights are protected by international and Philippine human rights law. But that isn't the only reason. In fact, there's a very strong business case for respecting them.
Unfortunately, many businesses remain in the dark about the advantages of respecting privacy and free expression, and the risks if they don't.
This guide, developed by Global Partners Digital in partnership with the Foundation for Media Alternatives, aims to remedy this.
Publication date: 2019
DOWNLOAD: How to protect privacy and free expression as a tech SME in the Philippines