A civil society guide to the Philippine identification system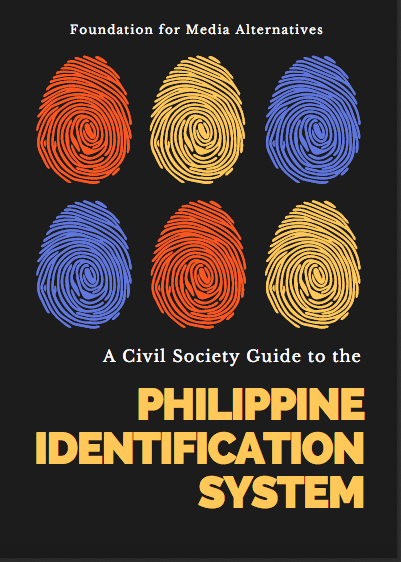 Republic Act No. 11055 was signed in 2018, creating the Philippine Identification System (PhilSys). This primer on the PhilSys was developed by FMA to help citizens understand the law, as well as its impact on the right to privacy and other human rights.
This primer is based solely on the text of the law and its implementing rules and regulations, and does not take into consideration pronouncements of the Philippine Statistics Authority on how the PhilSys will be implemented.
Publication date: 2019
DOWNLOAD: A civil society guide to the Philippine identification system